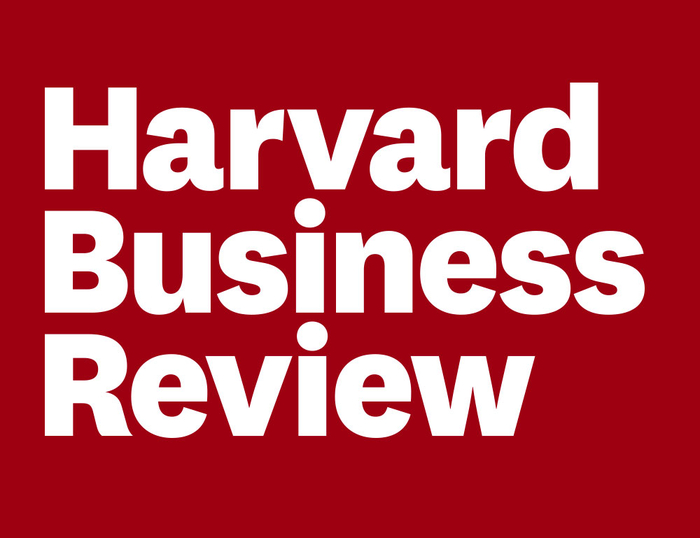 A prose of poetry and a business paragraph show stark differences in how they are written, yet they both bring creative complexity, innovation, and flexibility of thinking to their readers. Many believe business and poetry are on two different lines of the spectrum, however, after reading this article I've come to see these two lines run parallel in their intent to provide knowledge and personal experience beyond the confines of their margins. Reading between the lines is how one acquires this newfound knowledge.
Here are the main points of an article written by Harvard Business Review's top contributor, John Coleman, titled "The Benefits of Poetry for Professionals", emphasizing the value of poetry in business:
I've written in the past about how business leaders should be readers, but even for tthose of us who read avidly, we often restrict ourselves to contemporary nonfiction, novel, tweets, or billboards. By doing so, we overlook a genre that could be valuable to our personal and professional development: poetry. Here's why we shouldn't.
For one, poetry teaches us to wrestle with and simplify complexity. Harman Industries founder Sidney Harman once told The New York Times, "I used to tell my senior staff to get me poets as managers. Poets are our original systems thinkers. They look at our most complex environments and they reduce the complexity to something understandable by many." Business leaders live in multifaceted, dynamic environments. Their challenge is to take that chaos and make it meaningful and understandable. Reading and writing poetry can exercise that capacity, improving one's ability to better conceptualize the world and communicate it — through presentations or writing — to others.
Poetry can also help users develop a more acute sense of empathy. In January of 2006, the Poetry Foundation released a landmark study, "Poetry in America," outlining trends in reading poetry and characteristics of poetry readers. The number one shared benefit poetry users cited was "understanding" — of the world, the self, and others. They were even found to be more sociable than their non-poetry-using counterparts. And clouds of new research show that reading fiction and poetry, more broadly develops empathy. Raymond Mar, for example, has conducted studies showing fiction reading is essential to developing empathy in young children (PDF) and empathy and theory of mind in adults (PDF). The intense empathy developed by so many poets is a skill essential to those who occupy executive suites and regularly need to understand the feelings and motivations of board members, colleagues, customers, suppliers, community members, and employees.
Reading and writing poetry also develops creativity. In an interview with Knowledge@Wharton, the aforementioned Dana Gioia says, "As [I rose] in business … I felt I had an enormous advantage over my colleagues because I had a background in imagination, in language and in literature." Noting that the Greek root for poetry means "maker," Dana emphasizes that senior executives need not just quantitative skills but "qualitative and creative" skills and "creative judgment," and feels reading and writing poetry is a route to developing those capabilities. Indeed, poetry may be an even better tool for developing creativity than conventional fiction. Clare Morgan, in her book What Poetry Brings to Business, cites a study showing that poems caused readers to generate nearly twice as many alternative meanings as "stories," and poetry readers further developed greater "self-monitoring" strategies that enhanced the efficacy of their thinking processes. These creative capabilities can help executives keep their organizations entrepreneurial, draw imaginative solutions, and navigate disruptive environments where data alone are insufficient to make progress.
Finally, poetry can teach us to infuse life with beauty and meaning. A challenge in modern management can be to keep ourselves and our colleagues invested with wonder and purpose. As Simon Sinek and others have documented, the best companies and people never lose a sense of why they do what they do. Neither do poets.
What if we professionals cultivated a similar outlook? We might find our colleagues more hopeful and purposeful and our work revitalized with more surprise, meaning, and beauty.
Poetry isn't a one-size-fits-all solution to every business problem. There are plenty of business leaders who've never read poetry and have been wholly successful. But to those open to it, reading and writing poetry can be a valuable component of leadership development.
Source Link:
https://hbr.org/2012/11/the-benefits-of-poetry-for-pro
This article was Interpreted and edited by Nonye Okafor, inspired by John Coleman's article "The Benefits of Poetry for Professionals" (HBR).
Want to learn/read more: John Coleman is also coauthor of the book, Passion & Purpose: Stories from the Best and Brightest Young Business Leaders. Follow him on Twitter at @johnwcoleman.
Posted By: Nonye Okafor
Thursday, January 17th 2019 at 3:17PM
You can also
click here to view all posts by this author...