"How To Improve Employee Wellness"
Article Written by Corey Lewis
PUBLISHED ON: January 16, 2020
URL:
https://www.forbes.com/sites/forbesbusines...
Health and happiness are major priorities for me, both personally and professionally. Developing a culture of employee wellness throughout my company reaps great rewards. When my staff live their best lives, theyíre excited to work productively each day. And, putting job performance aside, itís gratifying to know that my team is happy and healthy. Hereís how emphasizing wellness in the workplace can positively transform your office culture.
What Does Wellness Look Like?
First, Iíd describe wellness as being consistently committed to pursuing a healthy lifestyle: physically, mentally, emotionally and beyond. If youíve been neglecting one or more wellness dimensions (physical, emotional, social, mental, occupational, environmental, financial and purposeful), youíll find that the other dimensions may suffer, too. On the (happier) flip side, if you make an effort to improve one aspect of your life, youíll see benefits in the other dimensions.
In short, wellness is the practice of taking care of yourself throughout the day. Itís the sum of all the choices you make in order to live a balanced and happy life.
Wellness In The Workplace
Employee wellness has become a priority for many companies. Itís a way for business and professional leaders to take care of their workers, as well as improve their overall productivity. Healthy, happy staff may take fewer sick days and afternoons off for doctor appointments, and they accomplish more during their working hours. Thatís why investing in your employees' health and wellness can benefit your organization.
Employee Wellness Ideas
Some companies make extensive wellness programs and benefits available to their employees, while others offer a handful of the most valuable ones. Here are some ideas that can help develop a culture of wellness in the workplace, including those that have worked for us:
Sponsor an employee athletic team (think sailing, cycling, running or soccer). Itís a great opportunity for exercise, and also a great team-building exercise. Your staff can enjoy friendly competition with rival corporate teams, too.
Offer one-on-one or small-group coaching sessions with health and fitness experts, like registered dietitians, mental health counselors and personal trainers.
Have an onsite medical center, where staffers can see a physician or nurse practitioner. Employees can receive treatment for headaches, allergies or stomach discomfort without leaving the office.
Do group workouts with members of your team at a local gym during the lunch hour. Itís the perfect way to bust through some job stress and enjoy one anotherís company. Nearby fitness centers may offer special group or corporate rates to sweeten the deal.
Offer 24-hour access to medical professionals who can assist employees with questions and concerns via phone call and/or video chat.
Encourage your employees to participate in no-fuss team wellness activities like taking turns providing healthy snacks for the office, Friday group meditations or competing to see who can log the most steps on their fitness tracker each week.
Consider paying for (or subsidizing) your staffís membership fees for a local fitness center or a bike-sharing program.
Invite a fitness instructor to lead an after-work exercise class, like Zumba or floor barre. Some members of my team and I are CPTs (certified personal trainers), so we train our colleagues directly. Itís another great way to build a rapport among co-workers and, in our case, share some of our skills and expertise.
What you decide to offer is dependent on the size of your organization, the nature of the work you do and the budget you have available. But donít be discouraged if you start small; a few basic wellness perks can lead to positive changes.
Your wellness program very well may improve your bottom line, but thereís no way to be certain until you implement it. You can be sure, however, that it will help you and your people live healthier and happier lives. And, at the end of the day, I think thatís what weíre all after.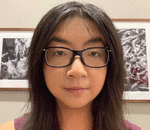 Posted By: Adrienne Lam
Thursday, January 16th 2020 at 11:25AM
You can also
click here to view all posts by this author...